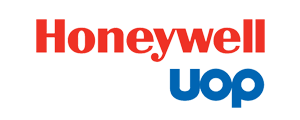 E6 benchmarking - six efficiencies for better investments
In the past, refinery owner-operators typically evaluated the worthiness of future investment opportunities by using historical comparative analysis. This approach, however, assumed that the future would behave the same as the past. It also did not inform about the many tradeoffs inherent in an investment decision.
UOP is pleased to release a brand-new strategic framework and methodology that enables refining and petrochemical firms to have a better way to objectively quantify how well an investment opportunity will perform relative to six key resources.
The six resources are carbon, hydrogen, utilities, emissions, water — treated as a scarce resource — and capital. The methodology and framework, known as the UOP E6, enables evaluation of these six efficiencies relative to best-in-class benchmark performance, and a better understanding of trade-offs that may result from competing project objectives.
The result is that, for the first time, owner-operators can assess the value of an investment against best-in-class performance benchmarks, to ensure better alignment with business priorities and realise consistently better outcomes.
In this discussion, UOP will cover:
Identifying objectives that will lead to improved project performance
Balancing financial outcomes with social and environmental implications
Benchmarking investments against the latest technologies
Planning with a tool that provides fundamental insight into investment profitability