AFPM 2021 Annual Meeting Virtual Edition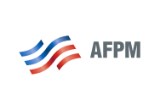 12 April 2021 - 13 April 2021
---
This year's Annual Meeting will be different than any other in the history of the association. We are living in extraordinary times and so we will put on an extraordinary meeting.
The mission for our Annual Meeting is to deliver an engaging program addressing both significant opportunities and challenges for US refiners and petrochemical manufacturers. This year it may seem the challenges outweigh the opportunities, but we are an optimistic group and we are excited to deliver a program designed to arm you with critical information to help you achieve more, go farther, and improve your company's performance.
Our first priority is always the safety of our members so a decision was made to gather virtually this spring with hopes of finally reuniting in person in 2022. It is vital for our industries to come together to engage on our most challenging issues, to learn from one another, to find solutions.
So plan to join us in April. You'll experience the best a virtual meeting platform can offer - live streamed sessions, engaging panel discussions, interactive content, numerous networking opportunities in video rooms and yes, maybe even a little hospitality entertainment sprinkled in!